Linphone - free Android SIP VoIP client
It's really easy to make international call from Android using Call2Friends. This tutorial go through the steps of configuration of most popular SIP client for Androind.
The Linphone SIP client can be run on various operating systems including Android. Linphone is a free software product and it has a simple multilingual graphical interface.
Refer to the links below to download latest version of Linphone:
The following Installation manual is intended for the Linphone 2.1.2 version.
After the installation procedure is completed, you will be asked to choose one of the three actions available. Since you are already using Call2Friends, you should have the SIP account with an opportunity to make cheap international calls. Kindly choose the last item saying, "I already have an SIP account."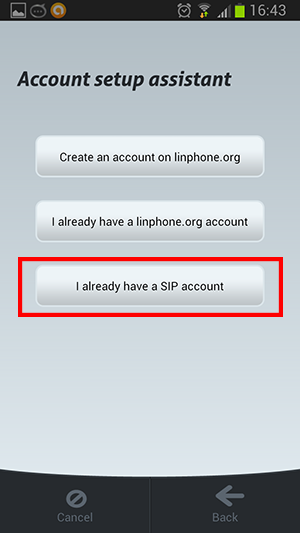 On the next step authorization information should be entered - your SIP login and password.
Login: YOUR_SIP_LOGIN
Password: YOUR_SIP_PASSWORD
Domain: sip.call2friends.com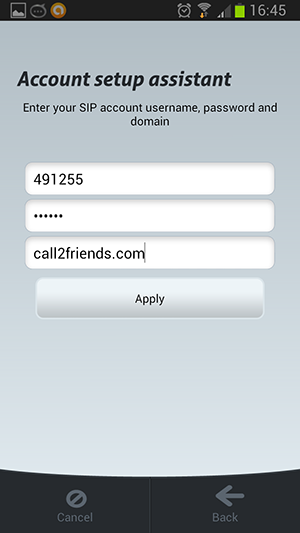 The Registred status indicates that you are authorized and may make calls. You can resort to your phone book or enter a phone number in the international format.